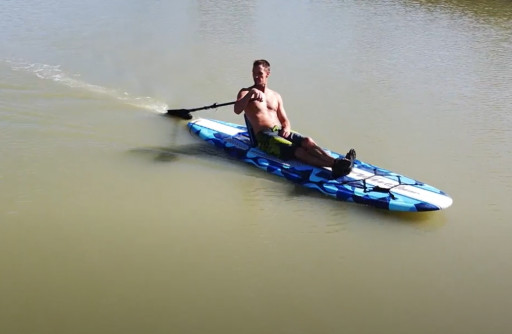 MightyPaddle will be launching as the world's first motorized paddle oar, for new and existing paddleboard owners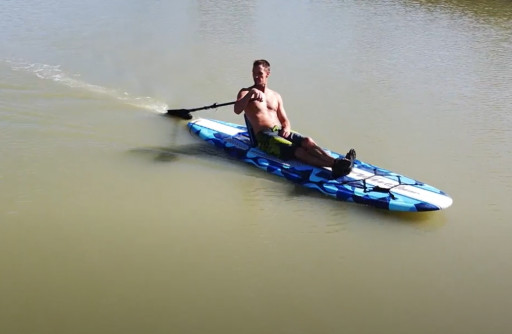 Motorized Paddle for Paddleboarding
MightyPaddle is the world's first motorized paddle for paddleboarding. Add on to any paddle or utilize the All-in-One motorized paddle design for a complete motorized paddleboarding experience.

SALT LAKE CITY, January 26, 2023 (Newswire.com)
–
MightyPaddle is the world's first motorized paddle oar, giving the paddleboard community a new way to coast through the water on battery power.
MightyPaddle patent pending motorized design can be used with any existing paddle or built in for new paddles, to help offload the effort of paddling. The portable design can be stored away when needed and can be taken while traveling.
MightyPaddle isn't meant to displace the physical benefits which paddleboarding offers, but rather gives paddleboarders another way to enjoy the water, water sports, and leisure activity of playing on the water while offering a motorized way to get to a destination.
MightyPaddle is lightweight, adding only 32oz (2lbs) of additional weight to the paddle. With a normal continuous runtime over 1 hour, a single battery can give short bursts of assisted paddleboarding over a longer period, or can be run continuously for a trip around the water. A spare battery, in the included waterproof bag, which allows the ability to replace exhausted batteries and double or triple the runtime for hours of enjoyment. With a slow cruising speed of 2 to 3 mph, MightyPaddle is a great addition to water activities.
There were two initial obstacles that were mandatory to overcome with MightyPaddle, which are clear to the average paddleboarder. The first being additional weight to the paddle. Since lifting the oar and paddling is still desired, the added battery weight is distributed along the entire paddle. The second was runtime for the battery. The runtime obstacle was slightly more difficult because, with added runtime of a battery, more weight is added.
The solution for both of these obstacles is a final design which gives MightyPaddle a modular add-on battery which can be recharged or replaced and his mounted along the paddle handle for easier control and access. Future models include the battery integrated and hidden inside the handle.  
Coming soon, MightyPaddle will be available for pre-order with VIP discount of 40% off retail price for a limited 30 days. To learn more about MightyPaddle, visit the pre-launch page here at https://signup.mightypaddle.com. To reach the MightyPaddle team directly, please email [email protected].
Join for the early adopter VIP pricing and updates about our campaign launch: https://signup.mightypaddle.com
Also find us on these social media platforms
Contact Information:
Jon Webb
Owner
8013419322
Original Source:

Jaamb Enterprise Designs the Latest in Electric Powered Paddleboarding With MightyPaddle Product Line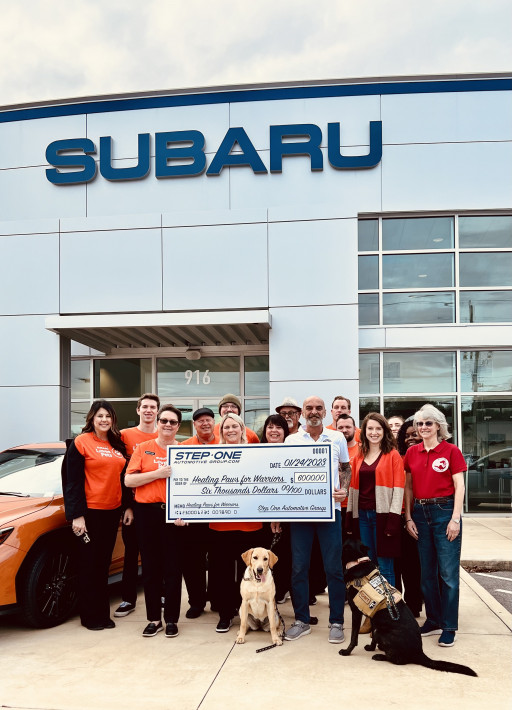 Liberty and Friends
FORT WALTON BEACH, Fla., January 26, 2023 (Newswire.com)
–
Step One Automotive Group, through Healing Paws for Warriors, is sponsor…
ORLANDO, Fla., January 26, 2023 (Newswire.com)
–
OptiShot Golf today announced the continued expansion of their golf simulator technology with their new Galax…