Tony Hawk's Skatepark Hero brings together skateboarders for a chance to roll with the Birdman himself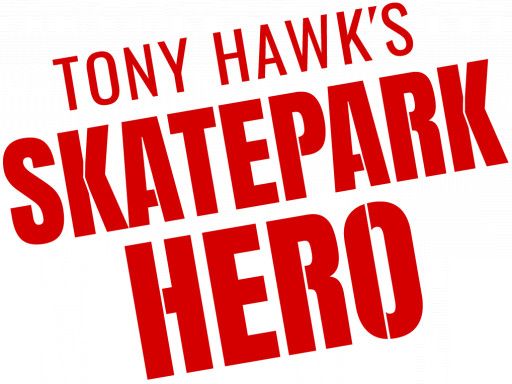 Tony Hawk's Skatepark Hero
Tony Hawk's Skatepark Hero logo – Colossal Management

PHOENIX, March 21, 2023 (Newswire.com)
–
You don't have to be in the skateboarding scene to know and love the legend Tony Hawk, a.k.a. the Birdman. Not only is he the most accomplished American professional skateboarder, but he is an innovator, entrepreneur, and all-around good guy. He's won six gold medals for skateboarding in the ESPN X-Games and is still the only skateboarder to pull off a 900 in competition. He invented many tricks but retired from competition in 1999 and remains active in promoting the sport, his products (including Birdhouse, a skateboard and accessories manufacturer), and his charity—The Skatepark Project. What keeps Hawk so relevant after almost 40 years in the public eye? "I never quit. That's my only secret," he says. 
Now, it's time to roll with the legend. Colossal Management is stoked to announce a legendary partnership with Hawk to raise awareness and donations for The Skatepark Project. Colossal is changing the face of professional fundraising by running online competitions that benefit many different people. 
In this case, there will be two winners. A "People's Choice," where one fan favorite will capture the hearts of the public and be voted the Skatepark Hero of 2023, obtaining a once-in-a-lifetime prize including $10,000 and a skate session with Tony himself. And if that isn't exciting enough, one talented skater will be deemed "Tony's Pick," where Hawk will choose one skater with the most creative boardslide and/or lipslide. All entrants will have the opportunity to work on and perfect these tricks throughout the Competition. 
Tony Hawk's Skatepark Hero will be operated by Colossal as part of a fundraising campaign on behalf of DTCare. Donations from votes cast during the Competition will go directly to DTCare, which will then grant the donations to The Skatepark Project, minus Competition fees and costs, to help underserved communities create safe and inclusive public skateparks for youth. Colossal is proud to support this organization in their mission to issue grants to low-income communities by building quality public skateparks and providing guidance to city officials, parents, and children.
"Skateboarding has more depth than just sport. It's about inclusivity, creativity, and community," Hawk says. 
Visit Colossal for more information on Tony Hawk's Skatepark Hero and to learn more about how the Competition works. Visit skatepark.org for more on The Skatepark Project.
Contact Information:
Megan Wahl
LAVIDGE
Related Files
Colossal Logo – Main (2).png
Original Source:

Tony Hawk Partners With Colossal Management for Competition Benefitting the Skatepark Project
The post Tony Hawk Partners With Colossal Management for Competition Benefitting the Skatepark Project first appeared on RSVTV news.
RE: Hyundai and Kia Updates Due to Area Thefts — Earnhardt is Here to Help
Anti-Theft Software Upgrade Hyundai Anti-Theft Software Upgrade Servic…
The post Earnhardt Auto Centers Announces Hyundai-Kia Anti-Theft Initiative first appeared on RSVTV news.
The sam® breakthrough technology accelerates athletes' soft tissue healing and recovery time through long-duration ultrasound treatment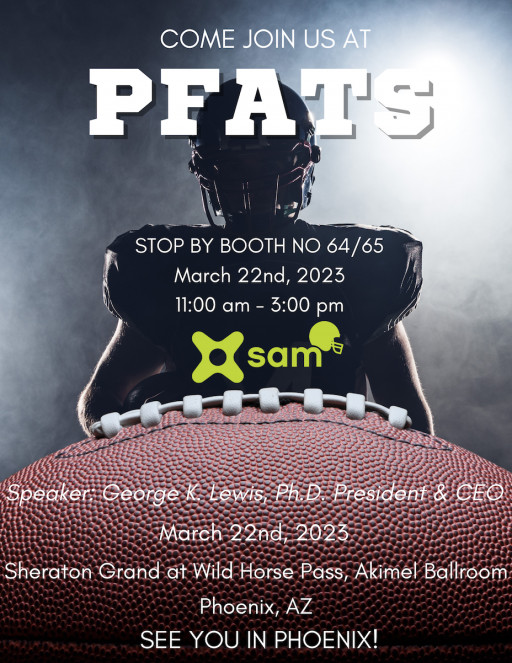 TRUMBULL, Conn., March 21, 2023 (Newswire.com)
–
As proud 2023-2024 platinum sponsors of the Professional Football Athletic Trainer's Society (PFATS), ZetrOZ Systems will demonstrate its sam® 2.0 and sam® x1 units at an honor reception on Tuesday, March 21, at Wild Horse Pass in Phoenix. 
ZetrOZ Systems will present clinical data and scientific studies from the past year on the efficacy of sustained acoustic medicine and its injury-healing potential at the PFATS Honors Reception to be held on March 21 from 6-9 p.m. in the Akimel Ballroom of the Sheraton Grand. 
Dr. George Lewis, founder and CEO of ZetrOZ Systems, will be a guest speaker for the Membership Presentation the following morning, 9:50-10:10 a.m. 
PFATS provides the highest quality of healthcare to the National Football League and works closely with the NFL Physician Society, National Football League (NFL), and the National Athletic Trainers Association (NATA). It elevates athletic training through research and education to its diverse, 158-plus members across the country, with many of them holding advanced degrees, specialty certifications, and being Certified Athletic Trainers (ATC).
"We're proud to contribute our breakthrough sam® product innovation to PFATS's arsenal of athlete care," Dr. Lewis said. "ZetrOZ Systems works with athletes on all NFL teams — to that end, we're launching a new player performance program that's built around healing daily micro-trauma as an injury prevention measure."
Some of the most common injuries ZetrOZ members face include high-ankle sprains, hamstring tears, and contusions. While, traditionally, athletes have had to navigate injuries and pain management with medication or even surgery, sustained acoustic medicine has been clinically proven by over 40 studies as a non-invasive alternative. 
The sam® 2.0 and sam® X1 wearable ultrasound devices are the only FDA-cleared units of their kind and can be used daily at home for injury healing, joint pain, and more. By increasing oxygen flow, the removal of cellular waste, and stimulating regeneration, sam® devices boost the body's natural healing propensities, speeding up the recovery process and getting athletes back in action as quickly as possible. With research funded and backed by the National Institutes of Health, National Science Foundation, Department of Defense, NASA, and more, ZetrOZ Systems has risen as an industry leader in soft tissue healing.
To learn more about ZetrOz Systems, visit zetroz.com.
About ZetrOZ Systems
ZetrOZ Systems is leading healing innovations in sports medicine, developing wearable bioelectronic devices for the delivery of sustained acoustic medicine (sam®). Researched and funded by the federal government, ZetrOZ is built on the proprietary medical technology of +46 patents and is the exclusive manufacturer and developer of the sam® product line, which is designed for the treatment of acute and chronic musculoskeletal conditions.
Contact Information:
Maria Penaloza
Original Source:

ZetrOZ Systems to Demonstrate Injury-Healing sam 2.0 and sam x1 Units at the Professional Football Athletic Trainer's Society Membership Presentation March 21
The post ZetrOZ Systems to Demonstrate Injury-Healing sam 2.0 and sam x1 Units at the Professional Football Athletic Trainer's Society Membership Presentation March 21 first appeared on RSVTV news.