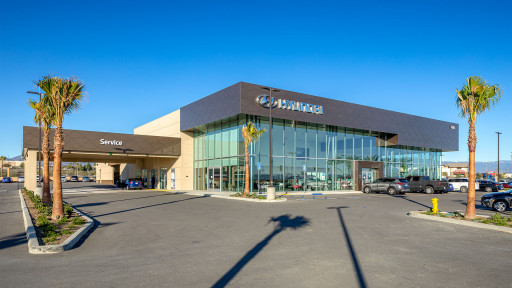 Earnhardt Auto Centers Announces Hyundai-Kia Anti-Theft Initiative
Automotive - RSVTV news originally published at Automotive - RSVTV news
RE: Hyundai and Kia Updates Due to Area Thefts — Earnhardt is Here to Help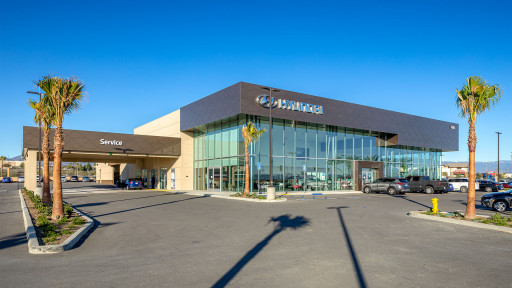 Anti-Theft Software Upgrade
Hyundai Anti-Theft Software Upgrade Service Department of Your Hyundai Dealership
PHOENIX, March 21, 2023 (Newswire.com) - In cooperation with Hyundai and Kia's efforts to improve car security, Earnhardt Auto Centers is announcing its own initiative to assist valley drivers and area law enforcement. The goal is to assist owners worried about the viral TikTok challenge encouraging vehicle theft.
"Our Phoenix-based family-run automotive group owns three Hyundai dealerships and one Kia dealership," said Glen Bolz, Earnhardt Auto Centers' Corporate Service Director. "We take vehicle security very seriously, and we want to lessen the possible impact on area drivers."
Earnhardt Auto Centers has received revised protocols from the manufacturers (Hyundai and Kia) that include a theft deterrent software update. The software update is relatively simple for an authorized Hyundai or Kia service center to complete, and does not require any installations or mechanical repairs. Affected drivers are encouraged to call any of the three Earnhardt Hyundai locations in the Valley or Earnhardt Peoria Kia to schedule a time to get this free software update.
"The new software update doubles the length of the alarm," said Larry Donahue, San Tan Hyundai Service Manager. "Plus, [where software updates are available] even if bypassed by a thief, the ignition switch will not start without the key."
The most affected vehicles are "key-to-start" vehicles dating back to 2011. To confirm which cars are affected, affected owners should call the national toll-free numbers: 800-633-5151 for Hyundai and 800-333-4542 for Kia.
"We're relieved that this theft deterrent software can be offered free of charge," said Josh Wojtyna, Service Manager at Earnhardt Hyundai in Avondale, Arizona. "However, it will take time to reach every owner."
Phoenix-area drivers can contact the appropriate service department at Earnhardt North Scottsdale Hyundai, San Tan Hyundai (in Gilbert), Earnhardt Peoria Kia or Earnhardt Hyundai Avondale.
"Until the problem is solved, we're also sharing practical tips with owners," said Kraig Angel, Earnhardt Peoria Kia's Service Manager. "It sounds simple, but the first line of defense is to lock your car every time, even in your own driveway. And don't leave a key-fob inside [or near] the car."
Earnhardt Auto Centers — along with automotive manufacturers — has been in talks with local law enforcement about other ways to help secure the affected vehicles. Hyundai Motors America and Kia Motors have already sent free locks to law enforcement agencies in 12 states and interested parties are hoping for the same in Arizona.
"A steering wheel lock is very effective," said Jose Santiago, Public Safety Media Relations Manager for the City of Glendale. "The average cost is $40, making it affordable for many owners."
Via information on www.HyundaiAntiTheft.com, Hyundai has indicated that the software fix may not work for some of the oldest vehicles. These owners may get a different remedy such as reimbursement for a steering wheel lock and should speak with their local dealer about how to process such a claim with the manufacturer; or consumers may directly call 800-633-5151 for Hyundai and 800-333-4542 for Kia.
"There's a lot of misinformation," cautioned Michael Southern, Service Manager at Earnhardt Hyundai North Scottsdale. "Owners shouldn't waste money on unproven solutions. Talk to a service advisor at your local [Earnhardt] dealer before altering your vehicle in any way."
About Earnhardt Auto Centers
Founded by Tex Earnhardt as a single dealership with a single truck in 1951, Earnhardt Auto Centers is still a family-owned and operated business. It has grown, however, to include dealerships across the Phoenix metro area. Its famous tag line "No Bull" is well known. More info on Earnhardt can be found by navigating to www.NoBull.com.
Contact Information:
Nature Earnhardt
Media & Promotions Director
[email protected]
480.449.8222
Original Source:
Earnhardt Auto Centers Announces Hyundai-Kia Anti-Theft Initiative
The post Earnhardt Auto Centers Announces Hyundai-Kia Anti-Theft Initiative first appeared on RSVTV news.
Automotive - RSVTV news originally published at Automotive - RSVTV news