Tactile Mobility's newly released Cloud-Enhanced Grip Map Solution generates data on road conditions in real-time to inform drivers, improve tire grip, and mitigate weather-related accidents.

HAIFA, Israel, May 30, 2023 (Newswire.com)
–
Tactile Mobility, a provider of tactile data and virtual sensing technology, has released its Cloud-Enhanced Grip Map to deliver insights about tire grip on any stretch of road, worldwide, in real-time. The solution was unveiled last week at EcoMotion 2023 in Tel Aviv.
The Cloud-Enhanced Grip Map aims to mitigate weather-related safety risks by providing real-time insights into driving conditions and anticipated road friction levels. This information helps drivers and vehicles to adjust speed, braking, and vehicle dynamics according to the changing road conditions ahead of the vehicle. 
In the U.S. alone, over 1.2 million crashes annually are weather-related, stemming from poor road conditions during rain, snow, sleet, and ice. In addition, more than 70 percent of weather-related accidents happen on wet pavement. But real-time insights into road conditions and expected friction levels can reduce the risk of accidents caused by adverse weather conditions.
Tactile Mobility's solution is made possible using software embedded into a vehicle electrical control unit (ECU), which collects data from a variety of existing vehicle sensors to create new metrics such as grip estimation. This onboard vehicle data is then uploaded to the tactile cloud, where it is normalized to reflect the average surface grip.
An unlimited number of vehicles can simultaneously contribute data to the grip map, where it is augmented with weather data, creating a comprehensive and real-time global grip map in different environmental conditions. 
"Tactile Mobility's Cloud-Enhanced Grip solution provides drivers and vehicles with real-time information about road conditions and tire grip, allowing them to identify potential hazards and take informed actions," said Shahar Bin-Nun, CEO of Tactile Mobility. "In addition, the software can calculate the unique grip of each vehicle, delivering highly accurate and relevant insights to the driver. This proactive approach empowers drivers to make informed decisions and stay safe on the road."
Benefits to a variety of stakeholders
Drivers: Provides real-time information on road conditions and tire grip, allowing drivers to identify potential hazards and take informed actions
OEMs and Tier-1s: Provides valuable insights into vehicle-road dynamics, to enhance safety features and improve driving experience.
Governments and municipalities: Can monitor road conditions and prioritize maintenance and repair efforts. This can help reduce the number of weather-related accidents and improve overall road safety.
Fleet operators: Monitors and optimizes the performance of a fleet of vehicles, reducing maintenance costs and downtime while improving driver safety.
About Tactile Mobility
Tactile Mobility is a leading provider of software-based solutions for tactile sensing and data analysis that is transforming the mobility sector. By leveraging existing vehicle sensors and advanced artificial intelligence, the company equips vehicles with the critical sense of "touch" to feel the road. This allows them to collect and analyze first-order data in real-time, providing valuable insights into vehicle-road dynamics.
Contact Information:
Daniela Davila
PR Manager
Original Source:

Tactile Mobility Unveils Its Global Cloud-Enhanced Grip Map Solution
The post Tactile Mobility Unveils Its Global Cloud-Enhanced Grip Map Solution first appeared on RSVTV news.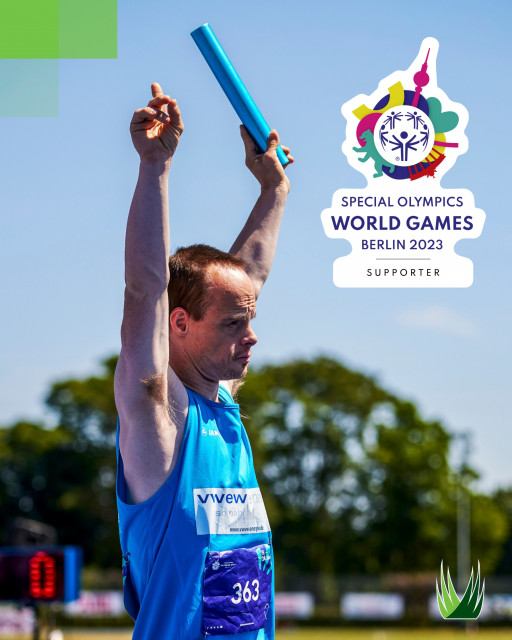 2023 Special Olympics World Games Supporter
DALTON, Ga., May 30, 2023 (Newswire.com)
–
SYNLawn, the largest manufacturer and unrivaled innovator o…
The post SYNLawn Announces Sponsorship of the 2023 Special Olympics World Games in Berlin first appeared on RSVTV news.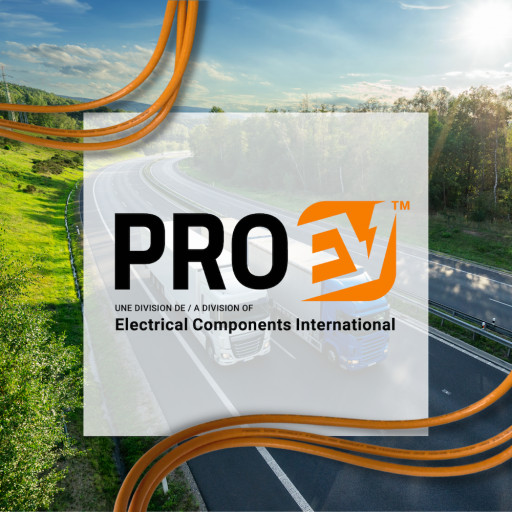 New dedicated facility for design and manufacturing of electric vehicle components positions firm for growth alongside truck and bus OEMs.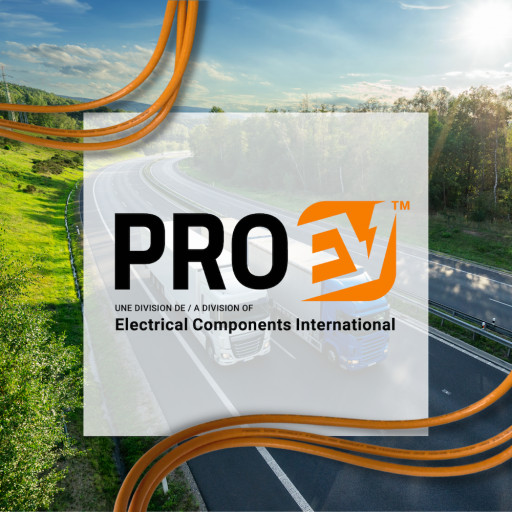 MONTREAL, May 30, 2023 (Newswire.com)
–
The electric vehicle (EV) sector's exponential growth continued in the first half of 2022, with a 62% increase in global sales over the same period in 2021. Market expert McKinsey & Co. predicts EVs will dominate the truck market by 2035. Anticipating these trends, Promark Electronics, in 2015, created its ProEV™ division, which has made recent investments in technology, enhanced systems, and talent to position itself as a leading interconnect solutions supplier to commercial EV manufacturers. In 2021, Promark Electronics was acquired by Electrical Components International, a global wire harness engineering and manufacturing business, to position itself as the leader in commercial vehicle electrification. 
"Promark was already a well-established supplier of electronic components for the aerospace and defense industry and realized that the industry's need for top-quality, safety-critical parts aligned well with the EV sector," said Jarred Knecht, president of the ProEV™ and Promark divisions. 
"We did our research and realized that we wanted to be in vehicle electrification, the single largest change in propulsion systems in 100 years, the biggest change in our lifetimes. You just can't ignore this market," Knecht said. 
In August, ProEV™ opened the largest dedicated EV electrification facility in North America, the culmination of years of investing in manufacturing and quality-control technology and engineering, design, and technician professionals.  
"We don't have difficulty attracting people to join our team," Knecht said. "As soon as we tell them we're working on the next generation of transportation, the mission, and the sector that we're serving, it's a self-fulfilling process. Everyone wants to be a part of it." 
Knecht says ProEV™ is positioned for the industry's future growth. The commercial EV market is poised for tremendous growth. "The transition to ZE vehicles will disrupt the entire truck value chain and its players," states the McKinsey September 2022 report. By 2024, OEMS will have 70 models of EV trucks on the market, and by 2035, the consulting firm said, the majority of new trucks sold in the United States, European Union and China will be electric.  
Market intelligence and advisory firm Mordor Intelligence reported that the commercial EV market, valued at $67.51 billion in 2021, is projected to reach $258.78 billion by 2027. One driver in the United States is new regulatory requirements. While most commercial trucks, vans, and buses on the roads today are diesel-fueled vehicles, proposed legislation, like the Safer Affordable Fuel-Efficient (SAFE) vehicles rule, may mandate OEMs to manufacture a certain number of zero-emission vehicles. 
Those trends have Knecht forecasting a strong market for ProEV™'s new facility and expanded workforce. "OEMs are ready to build vehicles, designs are strong, and the value proposition for transitioning to an EV fleet is compelling," he said. "We are excited to support this once-in-a-lifetime change in transportation in North America." 
Please visit https://proelectricvehicle.com/ to learn more.  
About ProEV™ 
ProEV™, a division of Electrical Components International (ECI), www.ecintl.com, is a center of excellence for electric vehicles within ECI. The company serves global electric vehicle players in the development and manufacture of their vehicle platforms. Founded in 1953, Electrical Components International is one of the world's leading suppliers of electrical distribution systems, control box assemblies, and other critical engineered components for diverse markets. With 25,000 employees and 40 manufacturing locations worldwide, ECI creates smart, connected, and electrified solutions that enable the most advanced technologies to solve the most complex challenges. To learn more about ProEV™, visit https://proelectricvehicle.com. 
Contact Information:
Maria Penaloza
Press Contact
Original Source:

ProEV's Investments Pay Off as Commercial EV Sector Grows
The post ProEV's Investments Pay Off as Commercial EV Sector Grows first appeared on RSVTV news.