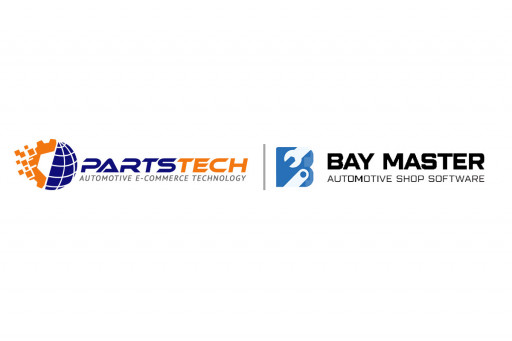 Bay-Master and PartsTech Announce New Integration
Automotive - RSV News originally published at Automotive - RSV News
Bay-master shop management software to integrate PartsTech catalog and procurement solution.
CAMBRIDGE, Mass. - October 19, 2022 - (
Newswire.com
)
Bay-Master and PartsTech announced today that they have launched a strategic partnership that brings PartsTech's best-in-class parts and tire procurement solution into Bay-Master's category-leading shop management experience. Bay-Master has worked closely with PartsTech to develop an integration that gives its customers parts and tire ordering access to over 28,000 supplier locations, all built seamlessly into the Bay-Master order management workflow.
"Integrating with PartsTech is a huge win for our clients, giving them instant access to order and track parts and tires from their preferred vendors, all within the software they use to manage all of their day-to-day operations," said Jacob Spaans, President of Bay-Master. Erik St. Pierre, COO at PartsTech, added, "We're excited to bring the PartsTech catalog and procurement capabilities to Bay-Master customers, streamlining how they find, order, and track parts within Bay-Master. This integration will help Bay-Master users elevate the level - and speed - of service they provide to their customers."
About Bay-Master
Bay-Master is an all-in-one platform for shop management founded in 1998. Bay-Master brings nearly 25 years of experience to provide shops with an intuitive and comprehensive suite of features for all automotive repair needs. With our custom plans, choose only the essentials or pick up more features than you could need to grow your shop.
About PartsTech
PartsTech, based in Cambridge, MA, is a leading provider of multi-vendor cataloging and procurement solutions for automotive parts and tires through its class-leading online platform. The PartsTech network of suppliers includes more than 28,000 automotive part stores and 50+ tire distributors across the U.S. and Canada. PartsTech continues to innovate and offer a best-in-class experience for its customers and software partners.
Contact Information:
Jordaan DiYulio
Marketing Coordinator, PartsTech, inc.
[email protected]
8663085193
Press Release Service by
Newswire.com
Original Source:
Bay-Master and PartsTech Announce New Integration
Automotive - RSV News originally published at Automotive - RSV News