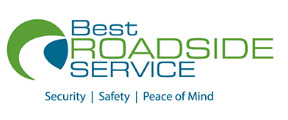 Best Roadside Service's Updated 24/7 Commercial Roadside Assistance Plans Ensure Safe Coverage for Businesses of All Sizes
Automotive - RSVTV news originally published at Automotive - RSVTV news
Emergency roadside assistance plans from Best Roadside Service are designed to adapt to a business's needs, regardless of the size of the company or the number of vehicles in its fleet.
HOUSTON, October 5, 2023 (Newswire.com) - With recently updated commercial roadside assistance plans from Best Roadside Service, businesses of all sizes can access safe and reliable emergency roadside service coverage for the vehicles in their fleet.
Best Roadside Service's commercial fleet roadside assistance plans are designed with the unique needs of businesses in mind. Roadside assistance services are available to cover all employer-owned or company-owned fleet vehicles, with coverage for a wide range of emergency situations. Among the many benefits for businesses include on-demand service for everyday issues like flat tires, empty gas tanks, and transmission or engine failures, plus peace of mind for drivers when they're on the road. Businesses can also avoid costly service disruptions and make sure their operations are always running as smoothly as possible.
Vehicle breakdowns and transport issues can happen to any business, whether their fleet consists of one vehicle or thousands. With reliable emergency coverage, businesses maintain operational continuity even when the unexpected happens, with ongoing support from Best Roadside Service's nationwide network of roadside responders.
To further meet the varying needs of its commercial clients, Best Roadside Service can help businesses choose a plan that best aligns with their budget. This provides upfront cost savings, as well as lower expenses later on when it comes to repair costs and towing. Businesses save even further through improved management of fleet operations, higher productivity, and boosts in their customer service.
No matter the size of a business, protecting employee safety is always a top priority. Best Roadside Service's commercial roadside assistance plans provide emergency service whenever and wherever they're needed. This includes 24/7/365 assistance with tire changes, jump starts, fuel delivery, and more. Not only do employees get assurance that they'll never have to handle an emergency situation on their own, but they also get the confidence that comes with knowing that they can always get their jobs done.
Best Roadside Service has more than 70 years of experience serving its commercial customers. With commercial roadside assistance, businesses big and small get a dependable partner for meeting their customer commitments and ensuring compliance with service-level agreements (SLAs) and contractual obligations. The end result is increased customer satisfaction and the ability to uphold even the highest of reputational standards.
All businesses need to have confidence in their fleet vehicles. Emergency roadside assistance plans are available for small and large businesses of all types, including school, government, and municipal fleets. Interested readers are encouraged to visit Best Roadside Service's website today to learn more about how commercial fleet roadside assistance plans can help mitigate the disruptions caused by emergencies on the road. And to discuss personalized plans, please fill out a request form to hear back from a Best Roadside Service representative.
About Best Roadside Service
Since 1962, Best Roadside Services has been providing individuals and businesses with reliable roadside assistance plans and 24/7/365 coverage across the U.S. and Canada. With an average response rate of just 34 minutes, Best Roadside Service ensures that all customers feel safe and confident on the road, and successfully handles more than 70,000 calls per month.
For more information, please visit www.bestroadsideservice.com.
Contact:
Best Roadside Service
[email protected]
Contact Information:
Kirk Schults
Best Roadside Service
[email protected]
Original Source:
Best Roadside Service's Updated 24/7 Commercial Roadside Assistance Plans Ensure Safe Coverage for Businesses of All Sizes
The post Best Roadside Service's Updated 24/7 Commercial Roadside Assistance Plans Ensure Safe Coverage for Businesses of All Sizes first appeared on RSVTV news.
Automotive - RSVTV news originally published at Automotive - RSVTV news