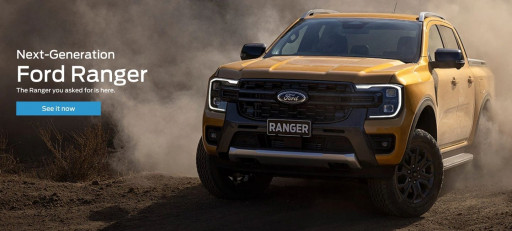 Byrne Ford Expands With Two Used Car Yards in Brisbane
Automotive - RSVTV news originally published at Automotive - RSVTV news
In response to the growing demand for high-quality used cars in Brisbane, Byrne Ford has expanded and remains committed to providing customers with the best possible experience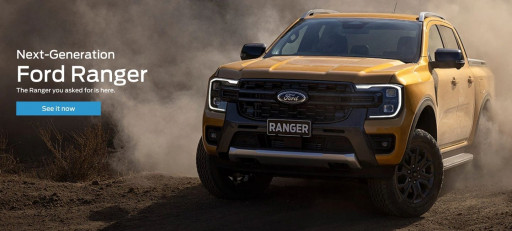 Byrne Ford
Byrne Ford
BRISBANE, Australia, April 5, 2023 (Newswire.com) - Byrne Ford, a renowned car dealership with the best range of second-hand cars Brisbane-wide, has expanded its services with the addition of two used car yards on either side of the main showroom at 496 Gympie Road, Kedron. With over 200 quality used cars now available, the company is poised to provide customers with an unmatched selection of vehicles to suit their needs.
While the focus of the dealership is on the latest range of Ford cars for sale, Brisbane customers can also rely on Byrne Ford when they are in the market for quality used Utes from the leading manufacturers, including sought-after models such as Ranger, Hilux, Landcruiser and Navara.
The expansion of Byrne Ford's services comes in response to the growing demand for high-quality used cars in Brisbane. The new car yards provide customers with more options to choose from, as well as convenient access to a diverse selection of vehicles.
Byrne Ford has a long-standing reputation for providing exceptional service and high-quality vehicles to its customers. The company's commitment to excellence is reflected in its strict quality control processes, ensuring that all vehicles meet the highest standards of safety and performance.
With the addition of the new used car yards, Byrne Ford is poised to strengthen its position as a leader in the automotive industry. The company is dedicated to providing customers with the best possible experience, whether they are purchasing a new or used vehicle.
Byrne Ford invites customers to visit their new used car yards at 496 Gympie Road, Kedron, and browse the best selection of quality used cars Brisbane-wide. The dealership's knowledgeable and friendly staff are always available to answer any questions and assist customers in finding the perfect vehicle to suit their needs.
For more information about Byrne Ford's new used car yards, visit their website at www.byrneford.com.au or call (07) 3260 6255.
Byrne Ford is an award-winning automotive dealership located at 496-512 Gympie Road Kedron QLD, offering customers an extensive selection of Ford vehicles and quality pre-owned vehicles along with a state-of-the-art service centre.
Contact Information:
Byrne Ford
Marketing Manager
(07) 3248 3333
Original Source:
Byrne Ford Expands With Two Used Car Yards in Brisbane
The post Byrne Ford Expands With Two Used Car Yards in Brisbane first appeared on RSVTV news.
Automotive - RSVTV news originally published at Automotive - RSVTV news