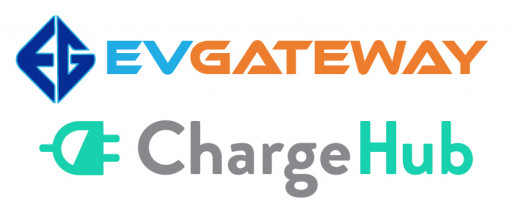 EvGateway Partners with ChargeHub to Grow Public Charging Accessibility for Electric Vehicle Drivers Across the US and Canada
Automotive - RSVTV news originally published at Automotive - RSVTV news
EvGateway will use ChargeHub's Passport Hub platform to enable roaming for EV charging across the charging networks it manages.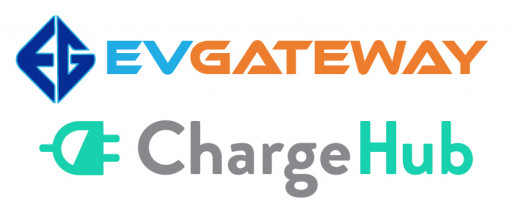 EvGateway + ChargeHub
Logos
IRVINE, Calif., April 3, 2023 (Newswire.com) - EvGateway's extensive experience in launching charging networks across the globe, provides an offering for the seamless management and operations of all chargers so owners and operators can remotely manage, control, and have visibility into real-time performance analytics and statistics. The EvGateway network makes it simple for users to operate and customize EV Charging to meet their specific requirements. EvGateway further expands their Interoperability through roaming with major networks including Electric Vehicle manufacturers (Ultium 360 + Blue Oval Charging Network), CPOs and other eMSPs is crucial for the continued growth and expansion of the EV infrastructure space.
ChargeHub's Passport Hub greatly simplifies roaming between multiple CPOs and eMSPs through a single agreement, a single flexible integration and a single flexible accounting integration. With over 70,000 public charging stations integrated to the Passport Hub from multiple CPOs, the addition of EvGateway's rapidly expanding network of thousands of DC Fast Charger and Level 2 charging stations makes charging more accessible to all drivers.
"Convenient access and ease of use are essential to making drivers feel comfortable in choosing to buy an electric vehicle. This is why interoperability between networks is so important," said Reddy Marri, President of EvGateway. "It's imperative for drivers to have seamless charging experiences with access to a multitude of chargers from their preferred platform. Through our integration with ChargeHub's Passport Hub, we will be providing a service that will help facilitate EV adoption globally."
"Our mission is to simplify the EV charging experience every step of the way," said Simon Ouellette, CEO of ChargeHub. "Having an extensive charging network like EvGateway integrate into our Passport Hub and open its access to driver's preferred eMSP apps is in line with NEVI's interoperability goals and will help our industry accelerate in the right direction."
About EvGateway:
EvGateway is an EVSE manufacturer-agnostic electric vehicle charging network that provides turn-key solutions to the end customer regardless of their requirements and charging needs. Founded in 2017, EvGateway was created by a team of industry-leading entrepreneurs that are vehement about the creation of sustainable energy solutions. Our team has designed a solution that supports all of the technologies that power Electric Vehicle charging stations. We partner with some of the world's leading companies to make charging convenient.
For more information, visit www.evgateway.com
About ChargeHub:
ChargeHub was founded in 2013 with the mission to make EV charging as seamless as fueling a gasoline vehicle. It started by developing what is now the largest network-independent community-driven EV charging app, the ChargeHub app, with over 1M annual users, to help drivers find all public charging stations in the U.S. and Canada and pay with a single account. More recently, ChargeHub launched its interoperability hub, the Passport Hub, to help the entire industry easily interconnect and enable large-scale roaming to drivers. The Passport Hub enables eMSPs, such as automakers, vertically integrated charging networks, utilities, fleets, car sharing companies, and more, to quickly offer seamless charging to their customers via a single integration. Simultaneously, it enables CPOs to greatly reduce their required effort to enable roaming to as many eMSPs as they want through a single integration. For more information, visit www.chargehub.com.
EvGateway Media Contact:
Laura Pichardo
Vice President, Marketing and Corporate Partnerships
ChargeHub Media Contact:
Simon Pillarella, Head of Marketing and Business Development
Contact Information:
Laura Pichardo
Vice President - marketing
[email protected]
949-945-6300
Original Source:
EvGateway Partners with ChargeHub to Grow Public Charging Accessibility for Electric Vehicle Drivers Across the US and Canada
The post EvGateway Partners with ChargeHub to Grow Public Charging Accessibility for Electric Vehicle Drivers Across the US and Canada first appeared on RSVTV news.
Automotive - RSVTV news originally published at Automotive - RSVTV news