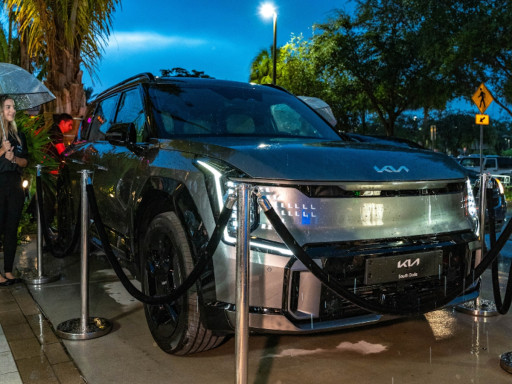 South Dade Kia Electrifies Miami With Unveiling of KIA EV9
Automotive - RSVTV news originally published at Automotive - RSVTV news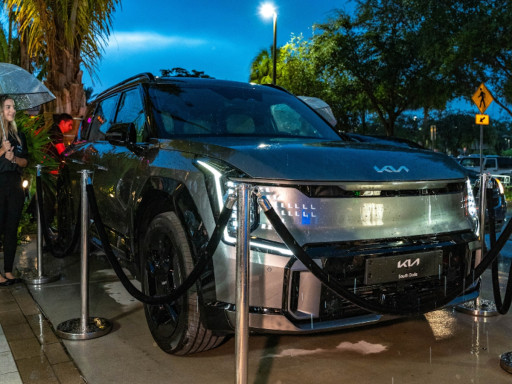 2024 Kia EV9 at South Dade Kia of Miami
Unveiling of the 2024 Kia EV9
MIAMI, October 12, 2023 (Newswire.com) - South Dade KIA is thrilled to announce the success of the launch of the groundbreaking all-electric SUV, the KIA EV9. It was met with enthusiastic support from attendees, influencers, and media outlets.
The #Drivethetrend event showcased the future of sustainable mobility as the KIA EV9 took center stage in all its glory. Guests were treated to an up-close and personal look at this remarkable vehicle, appreciating its sleek design, advanced features, and eco-conscious performance.
The slogan, "The future is here," became a symbol of the day, emphasizing South Dade Kia and the KIA EV9's role in driving the trend towards sustainable and responsible driving.
The event drew a diverse crowd, including automotive enthusiasts, environmentalists, and local media. The positive energy and excitement in the air were palpable, reflecting the shared belief that the KIA EV9 sets a new standard in the automotive industry.
Director Boris Lopez also said, "It was so great to see familiar faces at the EV9 unveiling! We were thrilled to introduce the game-changing full electric Kia EV9 to South Florida. This isn't just an SUV. It has incredible features, a stylish design, and a solid driving range. The best part? The price is spot on.
"I'm sure it's going to be a hit for Kia! And a top seller for South Dade Kia of Miami and Homestead."
South Dade Kia's alignment with KIA's promise of innovation and sustainability was on full display, and the event showcased the company's dedication to providing the community with cutting-edge, environmentally responsible vehicles.
As said by Director and Co-founder Lucy Benedetti at the event, "Recognizing the need to be eco-friendly, KIA is launching a line of electric vehicles, such as this beautiful SUV with a modern and spacious design, offering three rows of seats and customization options to match your style. Furthermore, its price is highly competitive. Visit us at South Dade Kia for more details."
Email Community Engagement Manager Lesly Simon for questions or interviews at [email protected]
Follow us on social media:
Facebook: @SouthDadeKia
Twitter: @SouthDadeKia
Instagram: @SouthDadeKia
Website: Southdadekia.com
Contact Information:
Lesly Simon
Community Engagement Manager
[email protected]
(786) 458-8273
Original Source:
South Dade Kia Electrifies Miami With Unveiling of KIA EV9
The post South Dade Kia Electrifies Miami With Unveiling of KIA EV9 first appeared on RSVTV news.
Automotive - RSVTV news originally published at Automotive - RSVTV news