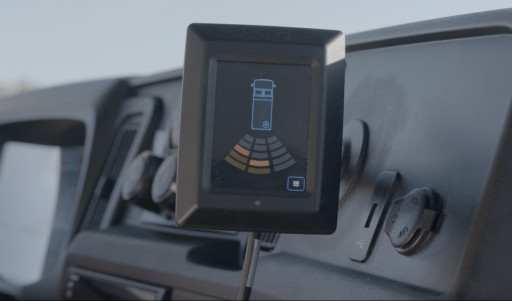 Spartan Radar and RiverPark Inc. Join Forces to Launch Hoplo, an Object Detection System That is Revolutionizing Fleet Safety
Automotive - RSVTV news originally published at Automotive - RSVTV news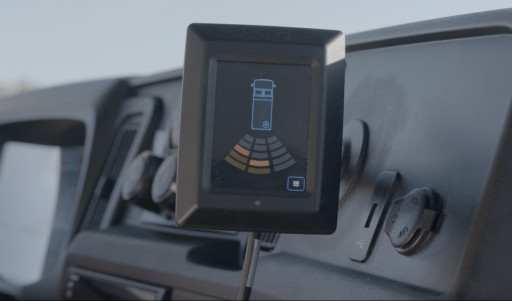 Hoplo by Spartan Radar
Hoplo on truck
LOS ALAMITOS, Calif., September 12, 2023 (Newswire.com) - Spartan Radar, a leader in radar software and hardware, is proud to announce its partnership with RiverPark Inc., a national distributor of premium brands for OEM markets. The collaboration enables RiverPark to sell Spartan's breakthrough safety product, Hoplo. Hoplo is an advanced collision warning solution, providing robust 79 GHz technology, is compact, ruggedized, and CAN-ready. Unlike other radar systems on the market, Hoplo provides drivers with true situational awareness by seeing and reporting multiple objects in its intuitive and informational display. Enhanced with Spartan's software, Hoplo ensures reliable detections and reduces nuisance alerts, which gives drivers the confidence to rely on the safety system.
RiverPark locked in thousands of Hoplos for a two-year period to provide their customers with leading radar safety technology. Customers want the same performance and safety benefits that they see in their automobiles today for their commercial and recreational vehicles. The two companies have been working together for the better part of a year, and this announcement solidifies the powerful combination of decades of experience and trust from RiverPark with Spartan's breakthrough radar safety technology.
Steve Bollero, President of RiverPark, said, "We are thrilled to partner with Spartan Radar and provide our marquee customers with Hoplo, a radar solution that is unmatched in our industry. As our customers know, we work with the best-in-class supplier partners and that is why we chose Spartan."
Dr. Matt Markel, CEO of Spartan Radar, said, "Our collaboration with RiverPark is super exciting for me and our Spartan team. RiverPark is a trusted and experienced distributor that shares our vision of delivering cutting-edge radar technology to RVs and commercial fleets. We are honored to work with them and their customers who value safety and reliability."
RiverPark and Spartan are actively working and installing these systems today with customers. Whether you are in mining, trucking, recreation, waste, construction, or utility, Hoplo can help you save lives, reduce costs, and improve performance. Hoplo is more than just a radar—it's a vision for a safer future.
About Spartan Radar
Spartan's mission is to transform and endure by unlocking the full value of radar for the safe and reliable movement of people and things. For more information, please visit www.spartanradar.com and follow Spartan on LinkedIn.
About RiverPark Inc.
RiverPark Inc. was founded in 1981 as a national RV distributor of mobile audio products. It now offers a full line of electronics and appliances in diverse OEM markets such as marine, RV, commercial trucks, and specialty vehicles. Key partnerships with major consumer electronics companies have enabled the development of unique OEM-specific products. RiverPark distributes premium brands that include Bose, Harman/JBL, Mobileye, Samsung, Sony, and Xite Solutions.
Contact Information:
Jazze Reppert
Marketing & Brand Manager
[email protected]
562-879-3053
Original Source:
Spartan Radar and RiverPark Inc. Join Forces to Launch Hoplo, an Object Detection System That is Revolutionizing Fleet Safety
The post Spartan Radar and RiverPark Inc. Join Forces to Launch Hoplo, an Object Detection System That is Revolutionizing Fleet Safety first appeared on RSVTV news.
Automotive - RSVTV news originally published at Automotive - RSVTV news