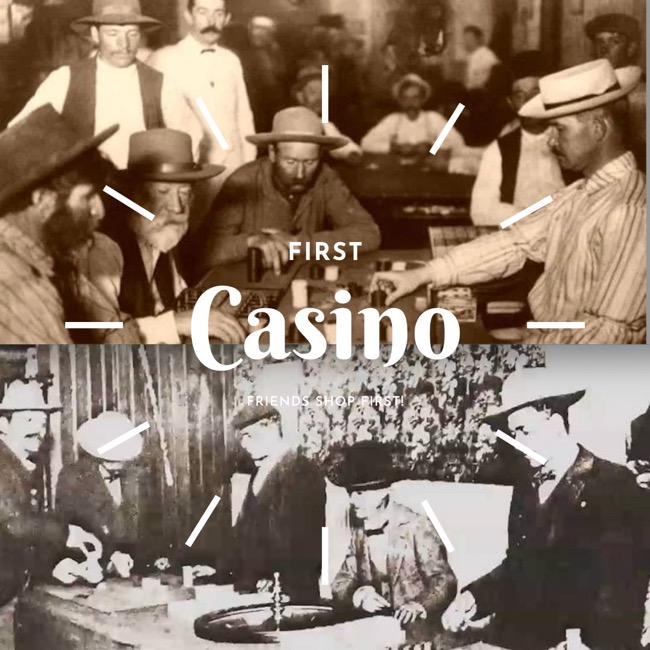 First casino in the United States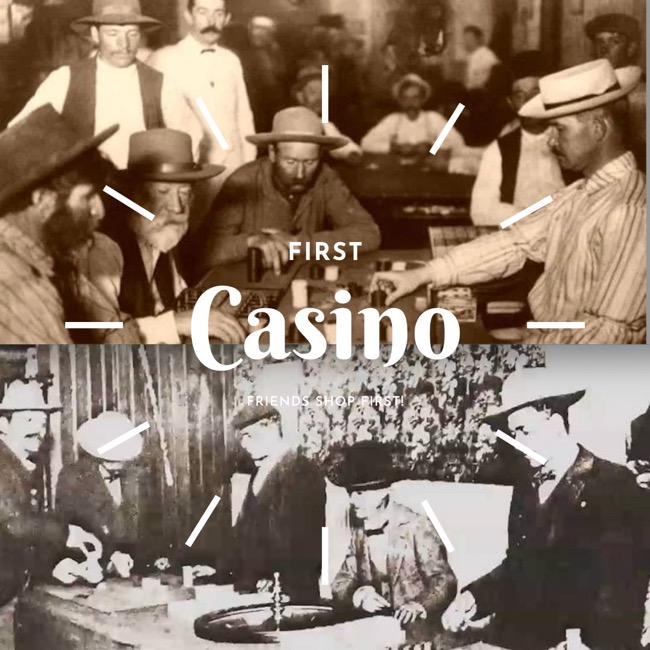 The first casino in the United States: New Orleans
What happened at the first casino in the United States during its history
When we think of casinos in the United States, we usually think of giant gambling cities like Las Vegas and Atlantic City. But let's travel back in time to the early 19th century, when the first American casino became a reality.
By 1815, New Orleans was already known for its rich history and cultural diversity. However, by this time, it had also become known as the site of the first licensed and taxable gambling houses in the United States. The money generated from gambling taxes went to charitable causes, making gambling houses not only a source of entertainment, but also support for social programs.
Crescent City House: The first full-fledged American casino
An important turn in the history of American casinos occurred in 1827 when John Davis opened the Crescent City House in New Orleans. This establishment can probably be considered the first full-fledged American gaming casino. It was not only a place to gamble, but also a center of entertainment and social activity.
The Crescent City House offered a wide range of gambling games, including cards and roulette, and was a place where people could try their luck. And of course, as with other casinos in the future, it attracted the attention of famous gamblers and became a place where legends were born.
Nevada casino predecessor
Crescent City House opened the doors for future American casinos, including those now thriving in the state of Nevada, especially in Las Vegas. It laid the foundation for an American gambling culture that continues to thrive and grow.
And so, the first casino in the United States, which appeared in New Orleans, was not only a place of gambling, but also a symbol of entertainment and diversity. It has left its mark on history, and its influence can be seen in modern gambling establishments across the country.
The legacy of the first casino
The influence of America's first casino, the Crescent City House, is still felt in the world of gambling today. It showed that gambling and entertainment could go hand in hand, creating a unique experience for visitors. It also emphasized the importance of regulating gambling and using gambling revenues for public needs.
Modern casinos and legacy
Today, we see many casinos across the country, from glitzy gambling establishments in Las Vegas to small casinos on Indian reservations. Their diversity and accessibility epitomize the spirit of American gambling culture.
Modern casinos offer much more entertainment than just gambling. They offer fine dining restaurants, entertainment shows, concerts and spas. These establishments have become not only places of gambling, but also full-fledged resorts.
Celebrities at Crescent City House
Crescent City House, America's first casino, was not only a place of gambling, but also a place where celebrities of its time converged. This establishment attracted many famous personalities who came to gamble or just enjoy the atmosphere of entertainment.
One of the most famous visitors to the casino was actor Nicolas Cage. He was famous for his love of gambling and often appeared at the Crescent
City House, where he competed with other players for big winnings.
The casino was also a place for prominent gamblers of the time. One of them was Felix Riley, known as "Slippery Felix." He was a master gambling cheat and enjoyed his fame throughout New Orleans.
Interesting incidents and gambling stories
Crescent City House is also remembered for its interesting incidents and unusual stories. In one case, a man named Edmund Welch bet roulette on the number 5 and surprisingly won 10 times in a row. This case became legendary and was the reason for many discussions.
Another amazing story was how a woman named Alice Martin was able to beat an entire gambling room at poker. Her tactics and observation led to her coming out victorious and leaving the casino with significant winnings.
Such incidents and stories made the Crescent City House not only a place of gambling betting, but also a place where legends and miracles were born. It left an unforgettable mark in the history of American gambling culture, and its name still resounds with respect and admiration.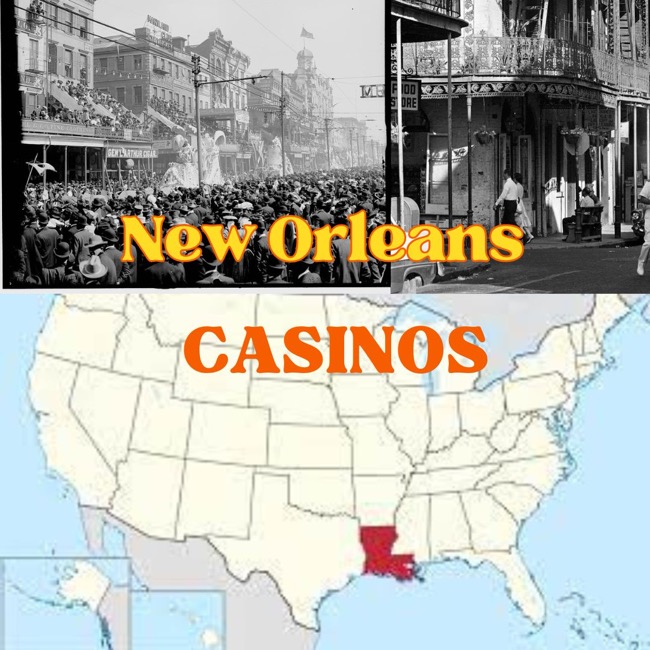 Celebrities and Funny Episodes in Casino History
Casinos have always attracted the attention of celebrities, and America's first casino, the Crescent City House, was no exception. Here are some fascinating stories about celebrities and curious moments in its history:
The Legendary Poker Fight.
In the 1830s, high stakes poker games were often held at the Crescent City House. One day, several legendary poker players, including Wild Bill Hickok himself, gathered at the establishment. The game was so intense that not only chips were used, but actual gold bars. This poker fight became legendary and its outcome was debated for years to come.
orator and Roulette
In 1828, the casino was visited by the famous orator Henry Clay, who was a passionate anti-gambling activist. He decided to take action and play roulette to demonstrate its random nature. Strangely enough, he won a large sum of money, which caused surprise and irony to those who witnessed this unusual situation.
3- The Minister and the Divorce
In the 1830s, a prominent local minister was spotted at Crescent City House playing cards. This became a scandal in church circles and he was forced to remove himself from his church position. This case became a topic of discussion in the press and was an example of how gambling could affect the lives of famous personalities.
Stars on Stage
Crescent City House not only offered gambling, but also became a place for entertainment. Theater artists, musicians, and comedians performed here. Celebrities of the time could be spotted on its stage, which added extra glamor to the casino.
First Unlimited Blackjack
Crescent City House introduced the first no-limit blackjack, which allowed players to wager any amount without being limited to fixed bets. This was one of the first experiments with this game and created a new level of excitement.
These fascinating cases and stories about celebrities in the history of the first American casino emphasize that gambling establishments have always attracted a diverse public and served as a place to create unforgettable moments and legendary events.
Conclusion
So, the first American casino, which appeared in New Orleans, left an indelible mark in the history of gambling in the United States. It was not just a place for gambling bets, but a symbol of the American dream and entertainment.
Over time, gambling venues have become more diverse and accessible, attracting millions of visitors from all over the world. Although their form and content have changed, the first casino remains an important element in the development of American gambling culture
Thus, First casino in the United States not only provide an opportunity to test your luck, but also continue to build a bridge between the past and the present, connecting us to the legacy of the first American gambling establishments.