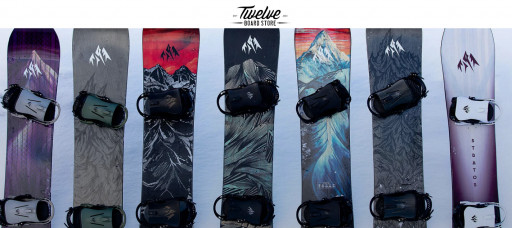 Skateboarding is Surging in Popularity in Australia and Research Shows Females Are Leading the Charge
Sport - RSV News originally published at Sport - RSV News
The COVID-19 pandemic saw skateboarding surge in popularity, particularly amongst young females in Australia.
Newswire.com
)
According to Twelve Board Store, a dedicated skateboard and snowboard retailer bringing the best equipment including electric skateboards, longboards and more to the Australian market, the pandemic saw a huge uptick in the demand for skateboarding gear. The retailer suggests that one of the reasons skateboarding has become so popular is that even beginners can have fun doing it.
As Twelve Board Store explains, people don't need to be tall, particularly athletic, rich or even live in a certain area to get involved in skateboarding, and with plenty of indoor skateparks, it can be done all year around. People of any age can participate and it's a fun way to get active, without feeling like one is exercising.
Research conducted by the Australian Sports Commission revealed that most Aussies who had taken up skating between 2019 and 2020 were females aged over 15 years. The report also found that physical exercise has now returned to pre-pandemic levels, with women most active. 
Victorian Skateboarding Association president Bernard Griffiths points to the addition of skateboarding to the Olympic Games roster as a major factor contributing to the rise in popularity, particularly amongst young people. Griffiths says parents are also more interested in getting their kids coaches now that it is seen as a legitimate sport. 
As the skate culture has become more inclusive, Twelve Board Store explains that having role models who are competing at a professional level has encouraged more females to get involved in skateboarding. Social media and increased access to skateparks throughout the country have also played a part in the uptick in women who skate, says Twelve Board Store. 
With the best range of gear available in Australia, Twelve Board Store has a huge selection of skateboards and longboards. Skateboard enthusiasts will also find all the components to build a custom set-up including limited-edition skateboard decks.
To explore the range, visit Twelve Board Store online or in-store.
Contact Information:
Twelve Board Store
Marketing Manager
[email protected]
03 9421 2293
Press Release Service by
Newswire.com
Original Source:
Skateboarding is Surging in Popularity in Australia and Research Shows Females Are Leading the Charge
Sport - RSV News originally published at Sport - RSV News